> Use mouse to interact with the cube | Pressed the cube


New Art City- Rebranding
New Art City is a virtual platform that aims to showcase new media art with a focus on copresence and shared experiences. I designed to use of cube-based visual elements and innovative technology to bridging the gap between physical and digital space. The goal of New Art City is to provide a unique and engaging way for people to experience digital art together.







Modular Font



︎I was inspired by the famous world-building game Minecraft, users use different textures of cubes to build up a space. I designed this blocky-feeling modular font. These blocky cube fonts create a flexible and interchangeable system, laying the foundation of New Art City, which will help different artists build their virtual space.




Visual System



︎The posters mainly focus on the unique features of the New Art City, answering the question of what a virtual museum is and introducing current exhibitions. By designing these posters, I learned how to create the consistency 4-columns grid system.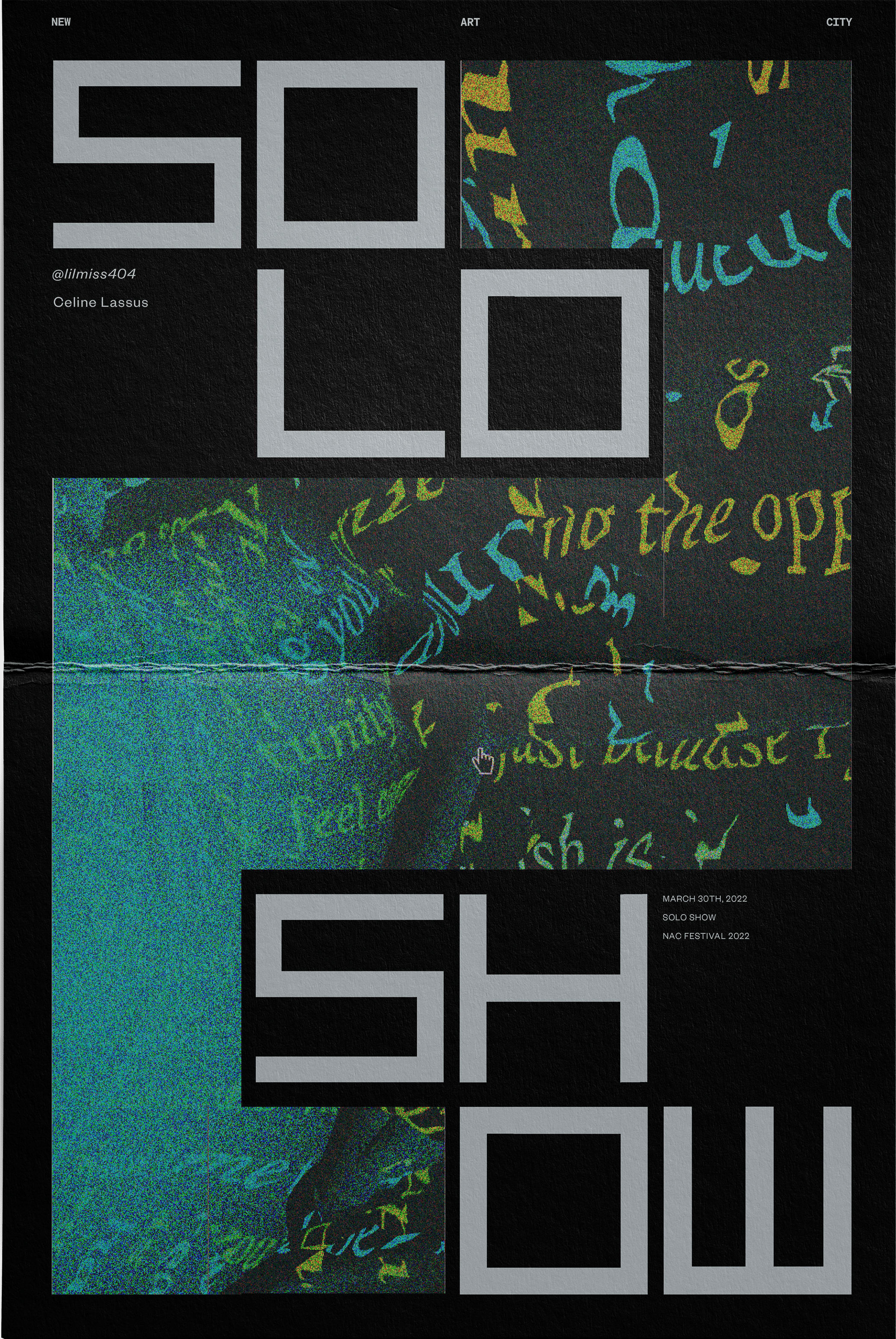 AR Posters
︎I leveraged new emerging technology-AR to allow users to access the information in the virtual space by scanning a promotional poster.
︎Please download APP ARTIVIVE to scan those posters above



Webiste Design


︎Use any key pressed
︎Use mouse Click to return to the starting state
︎Use mouse to roate the cube


Stationery